(Or how to get Volvo D4 cambelt on)
I just quickly wanted to share an easier way of slipping the cambelt over the last pulley to what VIDA or Youtube suggests. I did this on a Volvo VEA D4 D4204T5 2.0 diesel engine in a V70 from 2014.
VIDA says to pull the belt over the cam pulley last, but it's not very easy. Instead, feed the belt up on both sides as tightly as you can and leave the belt running across the top idler (pointed to in the photo).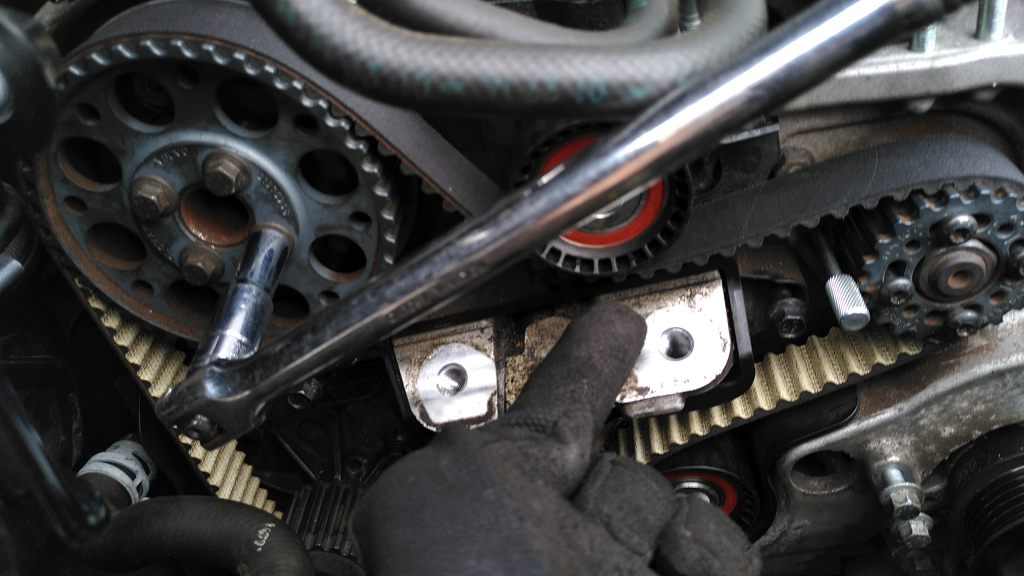 Put a small breakerbar or similar on to one of the bolts on the cam pulley and pull down, and as it turns, the section of belt across the top will slacken and you can easily push it under the centre idler.
Just make sure, as I spent an hour before realising this, that the bottom of the belt is tightly looped around the crankshaft pulley and not hanging down below the pulley. You won't ever get it on if that is the case.